Are you an HR Professional ??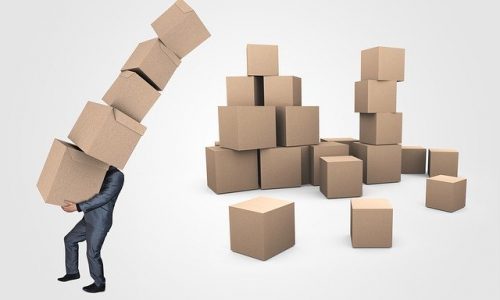 It is a challenging time when work from home that once seemed like a bliss, has actually turned into a curse for many.  Instead of 8 hours, employees are working 10 to 12 hours and alongside juggling with their personal environment.  More work and reduced pay cheques isn't a very encouraging position, but many just move along with the hope that things will come back to normal.  In this scenario, the HR of every company has the task of keeping the learning and motivation curve upward.  Various companies have several plans on how they go about doing this.  Some of the best practices that I have seen are  :
Smooth and Quick Flow of Information :  I've seen HR managers who make sure, in this time of confusion and frustration, they keep their cool and focus on speedy modes of communication.  Be it between them and others or even structuring inter-department communication patterns.  The processes of approvals and filing are given a step-up attention thus keeping the whole organisation together.  Plans and calendars are fixed keeping the current situation to the worst outcome in mind. It is almost like, they are on red alert all geared up to uplift their people and their company.
Constant Engagements :  Some really smart and effective HR personnels know that the only way to keep the motivation high is to give their employees a time to time break or increase salary.  Since increasing salary is almost like a fairytale now, they clearly understand, all work and no play will make Jack a dull boy.  The breaks they plan for the employees are a rich mix of fun and engagement activities along with sessions filled with knowledge for personal growth.  These sessions get people to interact and have fun, thus bringing in a new flow of energy within the organisation and maintaining a balance of stress and pressure levels.
Keeping Pace with What's Changing  :  A smart HR professional knows the best way to be resourceful to the organisation is to keep pace with everything that's changing and to do that he/she will invest time in building a strong network of like minded professional and vendors.  He/she will also invest enough time into reading and educating themselves on a daily basis.
Keeping a Calm Mind  :  I've heard a lot of HR professionals say, "HR is a thankless job."  Well, but then you already knew that.  When you look at your job as being thankless then thankless it will be, but when you look at your job to be service then fulfilling it will be.  HR professionals that have many years of experience will tell you, a calm mind is what most times helps organise, plan and deliver.  A smart HR does not look at his/her job as being troublesome, but one with great powers and even greater responsibilities.  And to fulfil great responsibilities, you need a calm mind to begin with. 
To help HR professionals keep the productivity levels high within the organisation, Sasha Training Solutions has added a whole array on virtual interactions.  To know more write to me on shalini.gamre@sashatraining.com or call me on 88793 40329.  Let's build together…